Looks like the Magister's mission will have to wait.
- Neera, noticing robots rampaging through Dragon Valley

Dragon Valley, a Stage from the first Freedom Planet, makes it's return as the 1st Stage in Freedom Planet 2; being the only available Stage in the Game's Sample Version.
For the Original Stage, see Dragon Valley (FP1).
Story Overview
(Please note, Freedom Planet 2 is still under construction. Changes in Adventure Mode may still occur before the final release of the Game.)
Lilac's Story
As dawn approaches the Valley Region, Lilac pursues the Proto Pincer as it crashes through the various trees of Dragon Valley. Upon seeing Carol chasing after it by herself, she instantly grows concern for her best friend and Dragon Boosts after her.
Carol's Story
Milla's Story
Neera's Story
Stage Layout
Much like it's predecessor, this version of Dragon Valley is a mountainous valley covered in a dense forest, and found within the Valley Region of Avalice. The difference is the setting, in which the events of the Stage takes place at night, with Avalice's Celestial Moon and Planetary Ring both shown in the background. As the Player progresses, the background slowly changes, showing the sun rising, marking the dawn of a new Adventure for Team Lilac.
Enemies
Main article: Freedom Planet 2/Enemies
Minor Enemies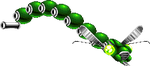 Drake Fly

Keon

Line Cutter

Spy Turretus
Turretus
Bosses
Gallery
In-Game
Sprites
References
Freedom Planet 2

• • • • • • •

Tiger Falls

• Robot Graveyard •

Shade Armory

•

Globe Opera




Tide Gate